Sarah Clay & the StarCats
Saturday, July 8 @ 7:30 pm
2023 Covid Protocols
Clay is adept at both vocal and flute renditions of jazz standards, switching easily between her own vocal cords and the flute's elegantly curved mouthpiece.

John Stifler, Daily Hampshire Gazette, in review of "Clay Jazz Standards"
Sarah Clay — vocals, flute
Draa Hobbs — guitar
Steven Bulmer — bass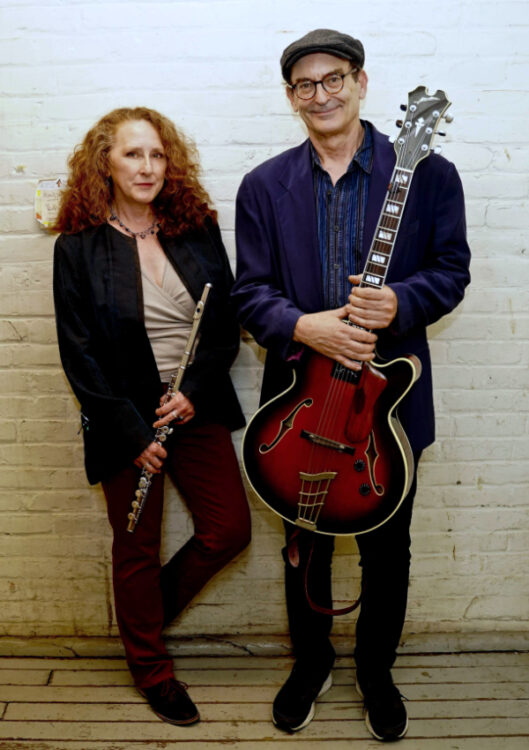 Whisper Not: the StarCats play songs that tell an intriguing story. True history or tall tale? Protest or praise? Love song or kiss-off? Social justice or social call? Come decide for yourself. Special expanded program for the 1794 Meetinghouse concert!
An award-winning trio, the StarCats have performed at the Northampton Jazz Festival, the 1794 Meetinghouse, the Pittsfield Jazz Festival, Litchfield CT Sunrise Concerts, Summer on Strong Street Festival in Northampton, among others.
The StarCats, a delightfully eclectic jazz trio, have been performing throughout New England for many years to a wide variety of audiences. Their repertoire intertwines jazz standards, Latin jazz, and pop songs from the likes of Soundgarden, Sara Bareilles, Joni Mitchell, Oregon, Electric Light Orchestra and Stevie Wonder that have been reimagined for this intimate instrumentation. The StarCats specialize in presenting well-thought-out, themed concert programs.
Sarah Clay
Sarah Clay is a performer and vocal coach from Florence, MA. She leads the group and delivers vibrant vocals and lyrics in English, Spanish and Brazilian Portuguese. Her studied approach to each arrangement provides a musical clarity beyond most jazz vocalists. An accomplished flutist as well, her instrumental work adds a beautiful upper voice on melodies and improvisation. Sarah also is an engaging emcee for the group, providing interesting historical and cultural background on selections of the musical program.
Improvisation is the ultimate in musical freedom and expression.

Sarah Clay
Draa Hobbs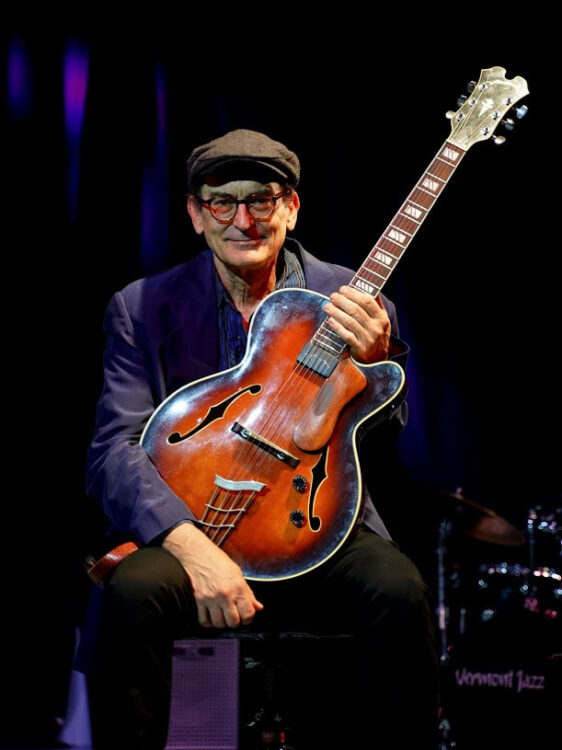 Draa Hobbs, the group's northern-most member, hails from Grafton, VT. An accomplished jazz guitar instructor and performer, Draa is known for his unique harmonic sense on the guitar. His tasteful chord voicings provide beautiful coloration and weave an intricate harmonic tapestry within the StarCats' arrangements. A strong technical soloist, Draa can really boost the positive energy in the small group setting during swing tunes. An innovative composer, Draa has contributed his own original songs to the group's repertoire and is currently working a recording of all original material.
Steven Bulmer
Steven Bulmer is the group's "southerner" from Cromwell, CT. He's an accomplished musician on string bass, electric bass and tuba and he is currently on the jazz faculty at the University of Connecticut. Steve lays down a sweet, solid rhythmic and harmonic foundation for the trio, almost without effort. You'll also hear some surprisingly musical solos from the string bass as well as tasteful use of the bow. Steve enjoys creating the most ambitious original arrangements for the StarCats, some of which you are sure to hear in today's program.
Tickets
Adults: $15 | 13-17: $10 | 12: free
Genre
retro-pop, swing, blues & Latin jazz