Diana Jones
Friday, August 20 @ 7:30 pm
We Request That Everyone be Vaccinated & Masked
Jones' vocals are crystal clear and intense throughout, challenging the listener to pour him/herself into the songs… a beautifully constructed and performed collection of songs.

Declan Culliton, Lonesome Highway
Diana Jones – vocals, guitar
Back by popular demand, Nashville based Diana Jones returns to our stage this Friday. Diana grew up in NYC and has family roots in the South; she is a singer-songwriter with a current song cycle focused on giving voice to refugees from around the world. Her guitar playing is clean and crisp, and a wonderful compliment to her crystal clear voice. The Chicago Tribune rated Diana's release My Remembrance of You "best country recording of 2006" and described her as "an American Gem" with "an old-time vibe … in a voice subtly shaded by the high lonesome sound." Diana last performed at 1794 Meetinghouse back in 2004. She's performed in the Valley before, most recently a live-streamed show for The Parlor Room in March 2021. Diana lived in the Valley some years back; she wrote most of the songs for her first album during that time and has performed and recorded for Signature Sounds. The show on Friday will be a little bit of a homecoming.
Her new album Song To a Refugee is Number One on the Folk Charts and well deserved. Some of the songs were written here at IMA, or at least we got to hear them as they were being written.

Ann Hackler, Institute for the Musical Arts [IMA]
Award winning American singer-songwriter Diana Jones has been called the "Emily Dickinson of song" and "the female Johnny Cash" in reviews. A journey of adoption and reunion as mysterious as her songwriting led to the gritty, authentic, Americana storytelling that has become her life's work and the essence of her live show. "Songs come in a flurry of inspiration. I don't understand it but I'm grateful."
Adopted as an infant and raised in Long Island, NY, the fact that Jones couldn't get enough of her brother's Johnny Cash records finally made sense when she found her birth family and musical roots in the Smoky Mountains of Eastern Tennessee. "Live At Folsom Prison blew my mind," Jones recalls. "Whenever I heard anyone country…. like Johnny Cash or Dolly Parton, I wanted more but I just didn't know where to find it." Diana's maternal grandfather, who had formed his first teenage band with a young Chet Atkins, was happy to pass on the culture and music that he loved to his granddaughter. Gradually Jones discovered an uncanny affinity for the Appalachian music of her ancestors and began claiming it as her own as she discovered her true artistic calling.
Song To A Refugee, Diana's 6th solo recording gives voice to the stories of asylum seekers world-wide. Jones enlisted Grammy Award winning composer and musician David Mansfield to co-produce Song To A Refugee with guest artists include Richard Thompson, The Chapin Sisters, Jason Sypher on bass, Glenn Patscha on piano and Will Holshouser on accordion. The anthemic single, "We Believe You" was written after the album was recorded and added with the help of Steve Addabbo (Suzanne Vega, Shawn Colvin) co-producing. Jones invited friends and folk icons Steve Earle, Richard Thompson and Peggy Seeger, to each sing a verse. Richard Thompson also played electric guitar, Mark Hunter (from the band James) added piano, and Joe DeJarnette (Museum of Appalachia Recordings) played bass.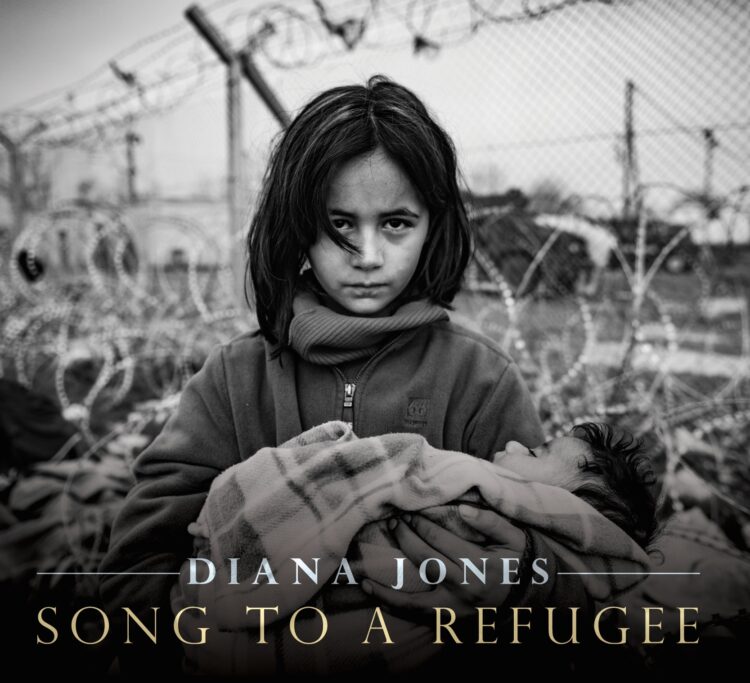 Jones' 2006 release My Remembrance Of You garnered rave reviews internationally and set her on a path which would see her release four further critically acclaimed albums: Better Times Will Come (2009), High Atmosphere (2011), Museum Of Appalachia Recordings (2013) and Live In Concert (2016). She has toured the globe, including performances at Cambridge Folk Festival, Galway Arts Festival, Levon Helm's Ramble in Woodstock, NY, and Bimhuis in Amsterdam, and shared stages with the likes of Richard Thompson, Janis Ian and Mary Gauthier. Jones' progressive, yet historically rich, songs have been recorded by artists including Joan Baez and Gretchen Peters and have won her awards from Kerrville New Folk Festival, New Song Festival and nominations from International Folk Alliance. Song to a Refugee ranked #1 on the FAI Folk Chart for July 2021.
Tickets
Adults: $15; 13-17: $10; 12: free
Genre
Country, Singer-songwriter