CONCERT NEWS & ANNOUCEMENTS
SEPTEMBER NEWS
COUNTRY STORE, A RADIO PLAY FOR THE STAGE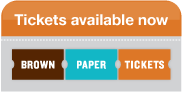 The five performances of COUNTRY STORE, A RADIO PLAY FOR THE STAGE, directed by Dorothy Johnson, have started. All performances and a description of the play are listed below. Online ticket sales are now available through Brown Paper Tickets at by clicking on this button:
or go to 1794meetinghouse.brownpapertickets.com. This is our first time using Brown Paper Tickets. They offer some advantages to our old method; please let us know how it works for you.
ADVANCE TICKETS are also available at the New Salem General Store. Please note that online and General Store ticket sales close down a few hours before each show. After that, tickets are only available at the door.
SAVE THE ROOF
Our compaign is well underway to raise money for necessary improvements to the building. Chief of these is the replacement of the old roof, but we also want to restore the interior plaster and paint, replace or rebuild the shutters, and catch up with a number of minor improvements to improve access to the building. We've raised $17,000 to date on an estimated cost of around $40,000. Our immediate goal is to close the gap on cost of the roof repair, costing almost $24,000 and scheduled for work in October. Please help us - your donations, big and small, make a big difference. Here is our new donate button for this capital campaign:
or you can send checks to 1794 Meetinghouse, PO Box 8, New Salem MA 01355. All donations are tax deductible.
QUABBIN VALLEY PRO MUSICA TO BEGIN 2015-2016 SEASON REHEARSALS
Here is the press release: Quabbin Valley Pro Musica, resident chorus of 1794 Meetinghouse, Inc., will open its 2015-2016 season with rehearsal at 7 pm Monday, September 14 in Central Congregational Church down the hill from the Meetinghouse. Charles Heffernan, professor emeritus from the University of Massachusetts, Amherst, conducts the SATB chorus in its classical repertoire. The chorus will perform Handel's Messiah at concerts scheduled December 12 at Montachusett Regional Technical School, Fitchburg, with Thayer Symphony Orchestra and January 31, 2016 at Central Congregational Church, Orange, with the Quabbin Valley Chamber Orchestra convened by Dr. Heffernan. January soloists will be Candi Fetzer of Orange and Brenda MacDonald Salvi of Shrewsbury, sopranos; Allison Pollitt of Athol, mezzo; Ethan Bremner of Norwood, formerly of Athol, tenor; and John Salvi of Shrewsbury, bass. QVPM will welcome singers at the September 14 rehearsal with no auditions required. Singers will find an ability to read music helpful. Music will be provided.
For more information, contact QVPM through Marcia Gagliardi at 978-249-9400 or haley.antique@verizon.net, or use their website contact form at http://qvpm.org/contact/
~ Brad Foster, Executive Director
1794 MEETINGHOUSE
In 1987 a small group of dedicated individuals with a passion for the performing arts had a dream to preserve a historic building and to create a cultural center in north central Massachusetts. That vision was the inception of the 1794 Meetinghouse Performing Arts Center.
________________
PLEASE HELP US
Your contribution will help sustain the performing arts; all donations are tax deductible.
________________
CONTACT INFORMATION
1794 Meetinghouse
PO Box 8 / 26 South Main Street
New Salem, MA 01355
Telephone of the Hall: 978-544-5200 (no voice mail)
Voice Mail: 413-335-3489 (Brad Foster's phone)
________________
MASSACHUSETTS CULTURAL COUNCIL
1794 Meetinghouse receives a portion of our funding through a grant From
The Massachusetts Cultural Council (MCC) is a state agency that promotes excellence, access, education and diversity in the arts, humanities,and interpretive sciences to improve the quality of life for all Massachusetts residents and contribute to the economic vitality of our communities.
________________
SEASON SPONSOR
We'd Like to Thank our 2014 Season Sponsor:
WJDF 97.3 FM
"The BEST Music"
________________